Here's a first look at the completed design for a sheet-metal enclosure. Kudos to my brother who obviously spent a lot of time working on this. We've sent the design to a local manufacturer and are waiting for them to come back to us with a quote.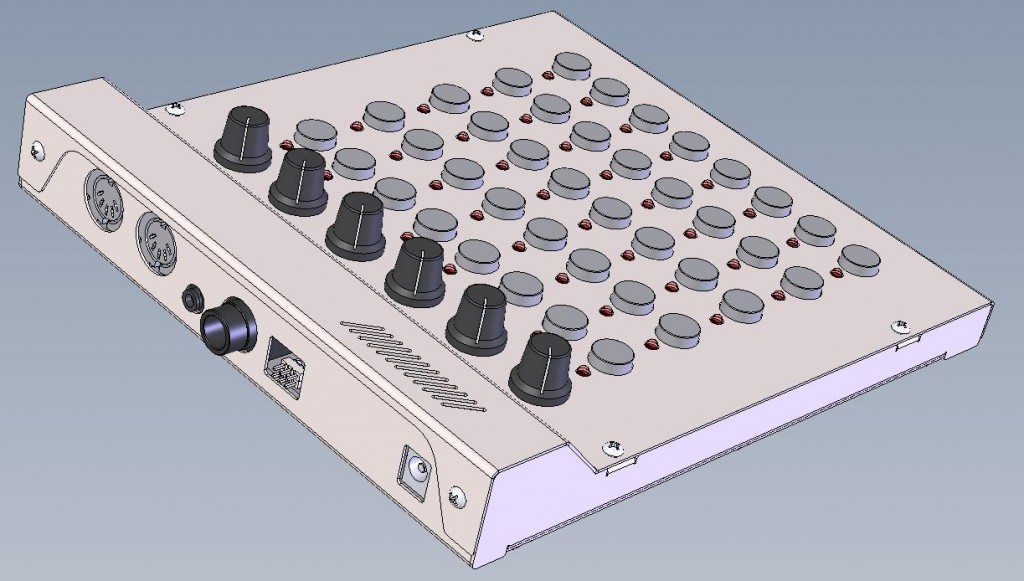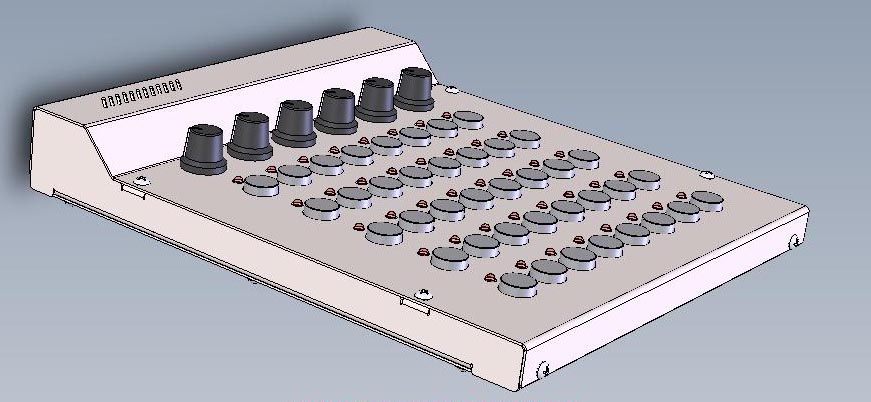 UPDATE:
The manufacturer suggested we simplify the design into two shells (top and bottom) only. I'm expecting an example in a week or so. The enclosures should be available early in November 2013.
We'll keep this design in case we ever want to do wooden end cheeks – classy!
UPDATE 2 (2023-10-05):
We've just received a sample enclosure from the manufacturer – it looks great! (Click to enlarge.)