Here is the Fritzing design files for the latest version of the TB2's PCB. You can open the file with the free Fritzing design software.
Download the design file: Groovesizer [TB2] – FRITZING
In case you're having trouble with the schematic view and the latest version of Fritzing, here's the schematic as a .pdf: Groovesizer [TB2] – RV1_schem
So, my Fritzing schematic leaves a lot to be desired, but thankfully Gary Adams improved on it !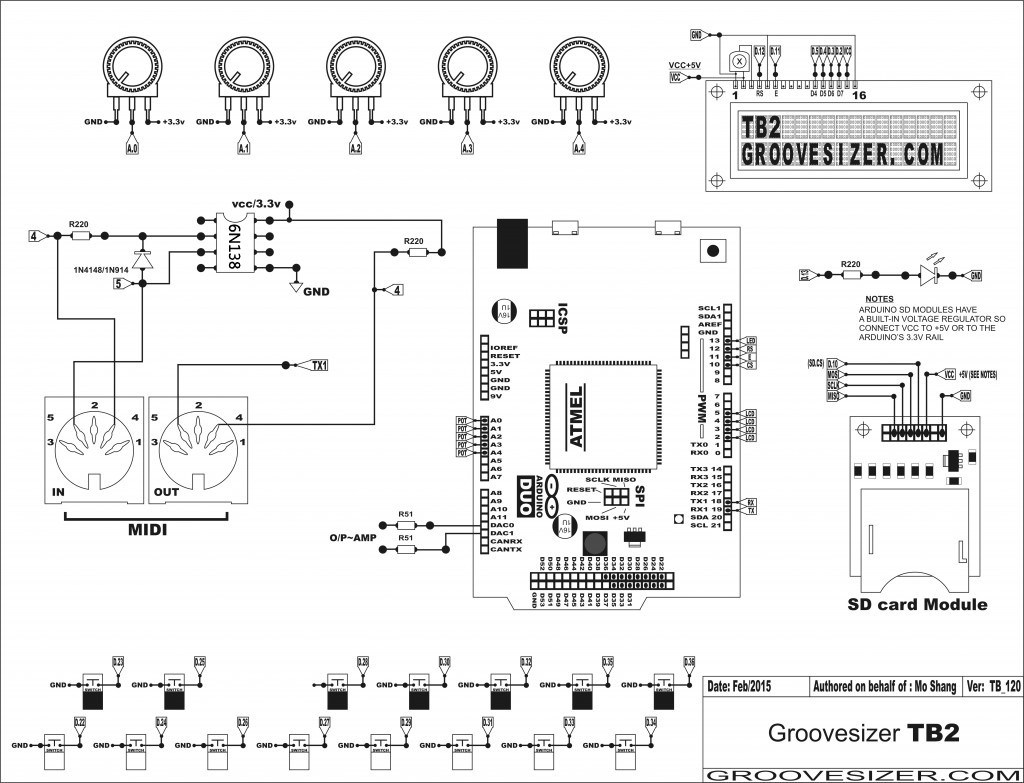 Below is the .eps file used to laser cut the top and bottom housing plates. You can use it as a template to create your own design.
Download the housing plates .eps: Groovesizer [TB2] Enclosure – RV1

Groovesizer TB2 Design Files by Groovesizer is licensed under a Creative Commons Attribution 4.0 International License.
Based on a work at https://groovesizer.com.